MPaCAD 2D drawing and designing program
MPaCAD is easy to use 2D drawing and designing program. Program is very small in size (348 kt). Program operates in Windows. In new 2.0 version there is MPaCad program language.
Program suits as well for designing houses or for designing smaller particles. You can also make documents with this program. You can modify the program to operate the way you want by changing setup. With the program comes the manual.
NOTICE: It ís recommended to read and print out pictures of how to use keyboard from SYSTEM- directory. Manual and textfile of use of keys can be found in MPaCAD- directory.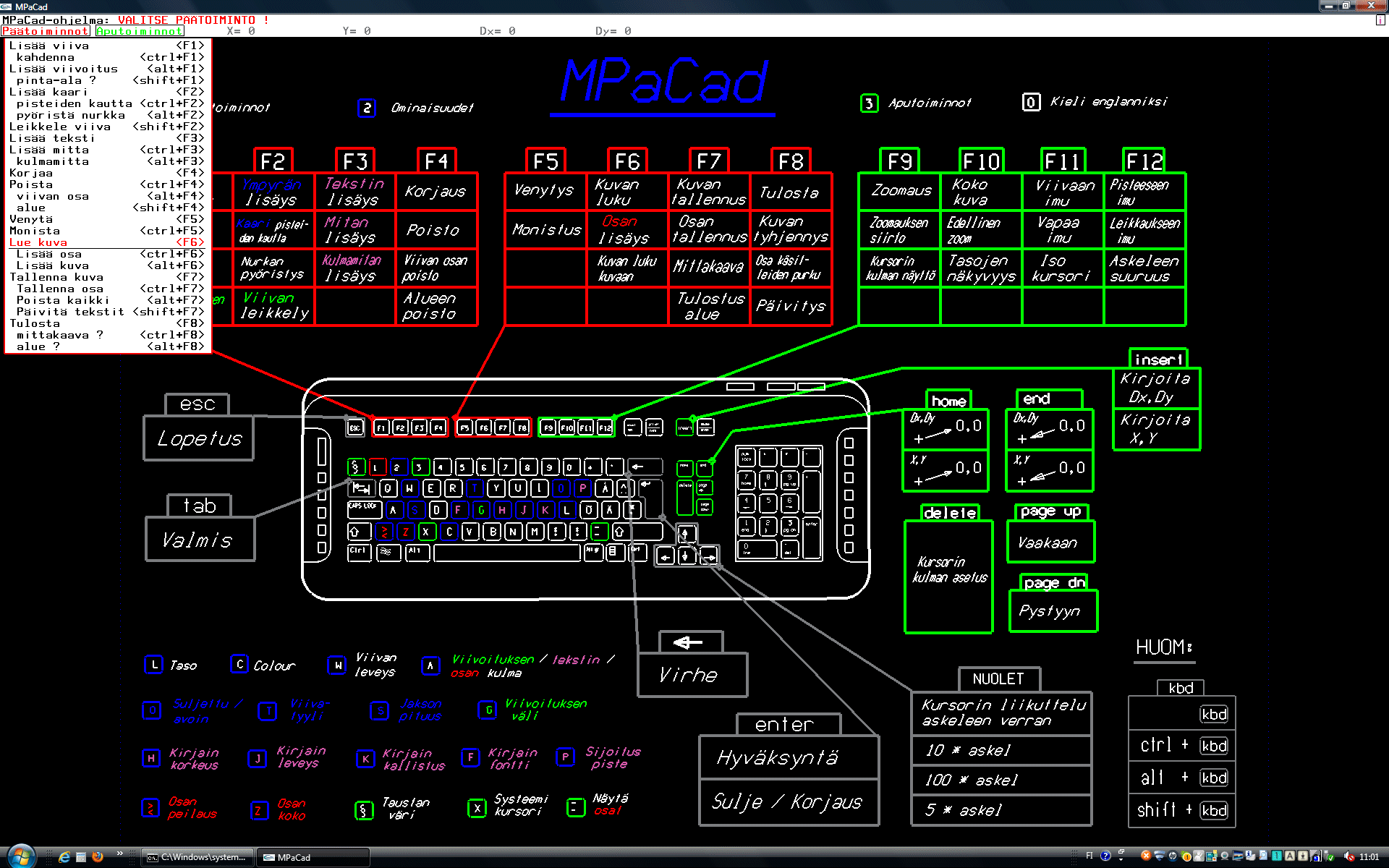 Picture 1: Program is free and you can load it by clicking above picture. NOTICE: See Info.txt when you have loaded. To change to english language press '0'-key, while program is running. Or you run MPaCadEnglish.bat in the directory you loaded the program.

Updates: 2.3 version 13.4.2009 Adding measures has default snap determined in SETUP-file
2.5 version 10.2.2010 Selection brought by right side button of mouse made smarter
2.6 version 24.2.2010 Directory problems in Vista solved
2.7 version 15.2.2012 Programming is developed. For programs there own directory (PROGRAMS). Programming for parts is now bossiple.
Examples of programming increased. Virus protection programs might warn you of loading program, because it is not
usually loaded. But you can pass the warning.
2.8 version 6.5.2012 Cursor developed
2.10 version 1.3.2013 Command selections improved
2.10 version 12.1.2016 Program compiled with Windows XP. NOTICE: look file info.txt in CAD-directory
2.11. version 23.5.2018 Notice of possiblity to correct string added

IMPORTANT: Program is done for Windows XP and in newer versions of Windows
it will not work properly if you don't imitate XP.
Over icon of MPaCad you press right keyboard of mouse:
- select properties
- select compatibility
- select compatibility mode
- select Windows XP (service pack 2)
- OK

In Windows 10 it automatically sets the program to operate in XP mode, so don't have to do anything.